Sure-Fire Inc. is Dodge County's largest heating and air conditioning contractor, founded in 1947 by Emil Malesevich. Our mission then, as it remains today, is to provide only the highest quality heating and air conditioning systems and service to the area. Emil recognized back in 1947, that away from the larger metropolitan areas, finding a knowledgeable heating contractor was next to impossible. Typically, these services were provided by hardware or department stores, or small one or two man shops. Emil applied his engineering background to the heating field. The result was a superior heating system which provided a degree of comfort not thought possible before.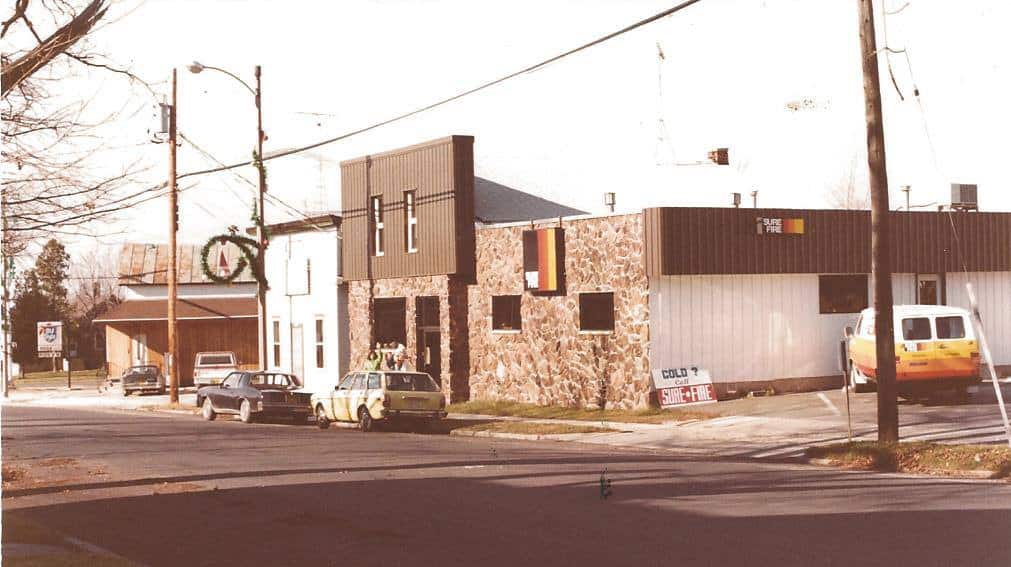 Our first shop was located at 668 N. Main Street in Mayville. In 1958, the shop was moved to a larger facility at 316 Dayton Street; several additions at this site soon followed. In 1972, Sure-Fire expanded its capabilities to include electrical contracting. In 1974, Behm Heating in Beaver Dam was purchased. Five years later, a satellite shop in Waupun was opened. By 1983. we outgrew our Mayville shop and consolidated the Beaver Dam and Mayville operations into the 18,000 square foot complex in Horicon, WI., in which we are presently headquartered. In 1992, to better serve our rapidly growing customer base in Fond du Lac and surrounding areas, we moved our satellite shop from Waupun to Fond du Lac.
Today, engineered heating and air conditioning and electrical systems are still Sure-Fire's hallmark. Because of our success, we've grown considerably, and our family includes over 35 craftsmen. Our product and service lines include computer dispatched heating and air conditioning service, residential system design and installations and commercial system design and installations.
Sure-Fire will continue to grow and progress through the years. Our basic philosophy of concentrating our efforts toward quality design, engineering, installation, and prompt and efficient service of our products has brought us to the number one position in this area.