COMMERCIAL HVAC CONTRACTOR
QUALITY COMMERCIAL HVAC MECHANICAL CONTRACTING SINCE 1947
From an accurate heating and cooling load estimate to proper equipment selection, all the way through design, fabrication, and installation of a custom duct system, your commercial HVAC purchase will live up to your expectations for personal comfort, operating efficiency, and long-term reliability.
We have partnered with many businesses and organizations to provide HVAC services. View some of them in our project showcase.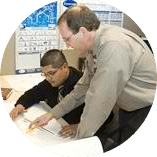 HVAC DESIGN/BUILD
Let our engineering and design team put your idea on paper and manage it all the way through construction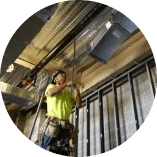 HVAC PLAN/SPEC
If you have a new building or renovation project already laid out, our estimating department can give you an accurate bid for the HVAC work.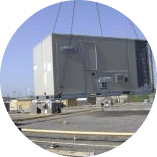 HVAC REPLACEMENT
If you have aging or inoperative equipment, our team can get you back up and running quickly with a replacement system.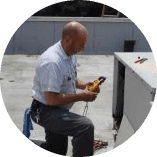 HVAC SERVICE
Our service department is on-call 24/7 for emergencies and offers planned maintenance on your equipment.